About Shalaka Biosciences

Dr. Mrinal Saraf is the Director of Shalaka Biosciences, a start-up established in 2018. She is a passionate researcher from Mumbai, India. She is into manufacturing of nutraceuticals from agro-waste. The conventional use is to give a modern look to traditional ones. This not only benefits the fitness freaks, but all strata of people. She conducted extensive research to identify the papaya products, suitable as health supplements during her Ph.D. research on thrombocytopenia and papaya leaves. The result is the range of health supplements launched successfully under the banner of Shalaka Biosciences. The outcome of the research is promising. This includes increasing platelet count using papaya leaf extract. It has shown few positive side effects like control in blood-sugar levels, relief from frozen shoulder and tennis elbow and reduction in recurring spasm.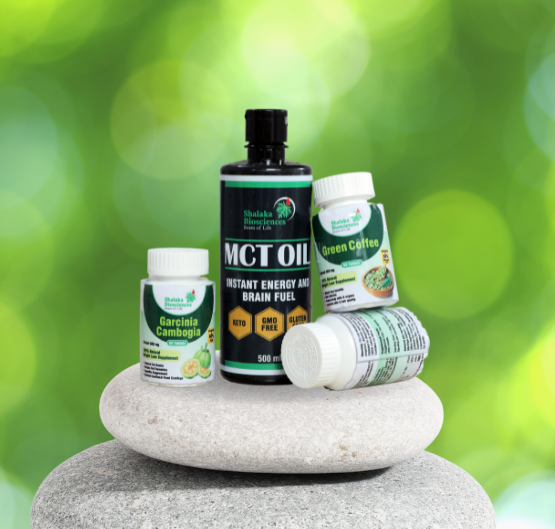 The foundation of the company is based on the extensive research carried out by Dr. Mrinal. The company is involved in manufacturing of nutraceuticals from agro-waste. This includes production and supply of products made from various extracts of fruits and medicinal plants, round the year. The USP of the company is to develop customized module of nutraceuticals in various sectors like all kind of chronic illness (Diabetes, neuro disorders like Dementia, Parkinson's and Alzheimer's, arthritis, cancers), sports and athletes, geriatric life, newborn baby, caring and nursing mothers, weight management, skin and hair care. We also correct the life style errors. The results of research have also seen reduction in radiation in cancer cases. Along with this the company helps the farmers to get the appropriate price for agro waste and through support them in socio-economic upliftment.
Professional Achievements

Adjunct trainer at Gokhale's Advanced Training Institute, since 2018.

Invited as Speaker at Chemtech And Biopharma 2019, Mumbai, For "Success story of research and startup".

Keynote speaker at various International conferences.

Selected for Atal Innovation Mission under Startup India Project scheme.

Granted with funds for branding and marketing of products under incubation of Tilak Maharashtra University.

Started research with Aurobindo Ashram Pondicherry based on Ancient Indian Science with respect to biochemistry.

Mrinal is also partner at LEADING EDGE SYSTEMS PRIVATE LIMITED since 2002.

Work for Vivekanand Kendra (V K) Kanyakumari. (NGO) as a head for YUVA AAYAM for region Palghar to Goa (Coastal Side).

Committee member at Sajjangad, Satara, heading responsibility for cleanliness drive.
Our Mission
"To provide fruits and medicinal plants products using all the parts round the year to support healthy living and wellness. To be dedicated to educate, inspire and engage the individuals to embrace a healthy and happy lifestyle."
Our Vision
"To make easy availability of the potential of varied Indian soil productions to the common man for wellness. To improve the quality of life and bring it's delicious taste, goodness and health benefits to people around."
Testimonials


Slide
Herbal Extracts &
Products
Herbal Extracts &
Products